The world's first sneakers
made
with invasive leather.
Meet the first-to-market line of sneakers made from invasive species leather. The P448 Lionfish Collection features colorful heel tabs crafted from lionfish leather, supporting environmental efforts to remove this predatory, invasive species from coral reefs in the Atlantic, Caribbean, and Mediterranean Oceans.
Each pair protects biodiversity and allows endangered coral reef ecosystems to repair and flourish.
Doing nothing is not an option. Join us in doing something, and then some.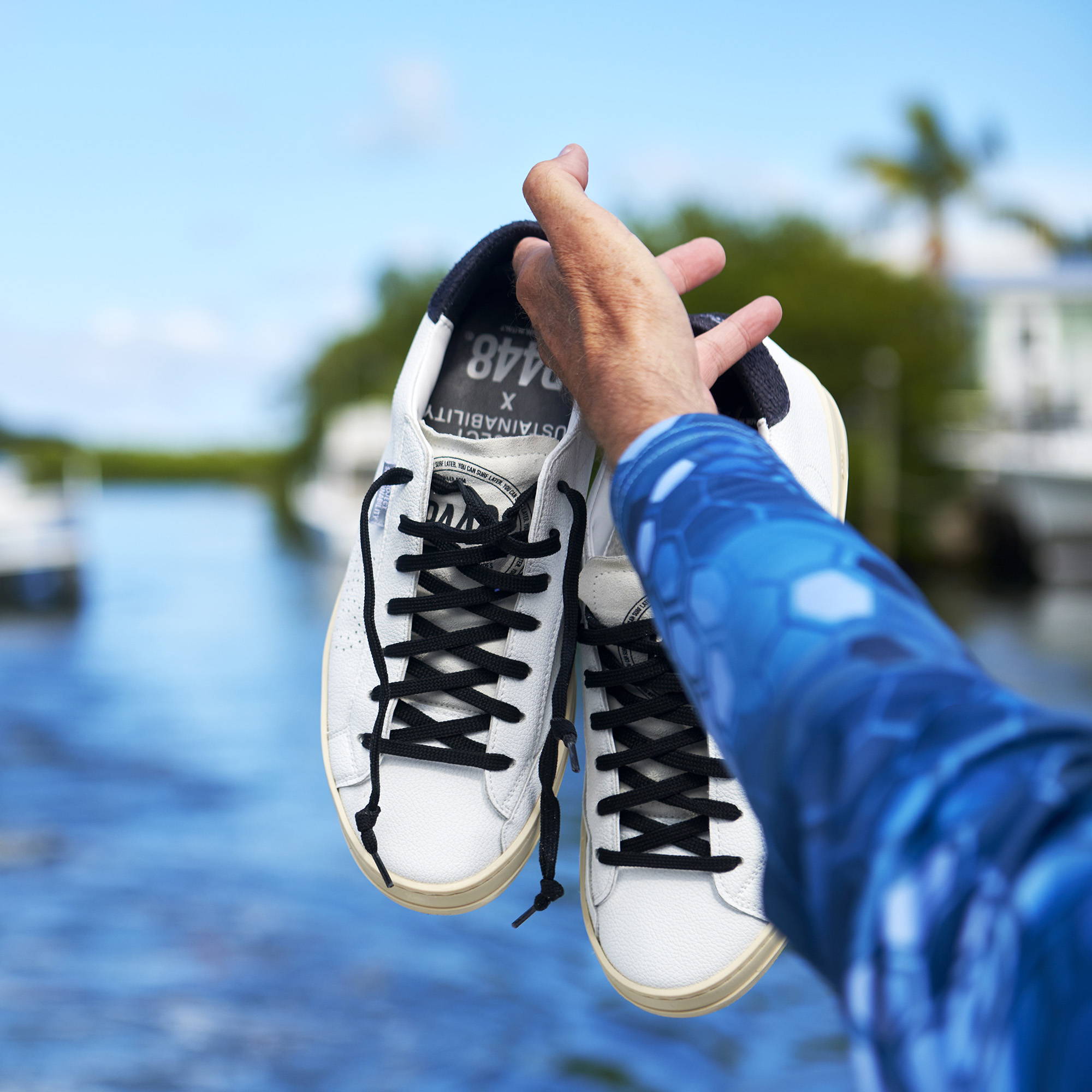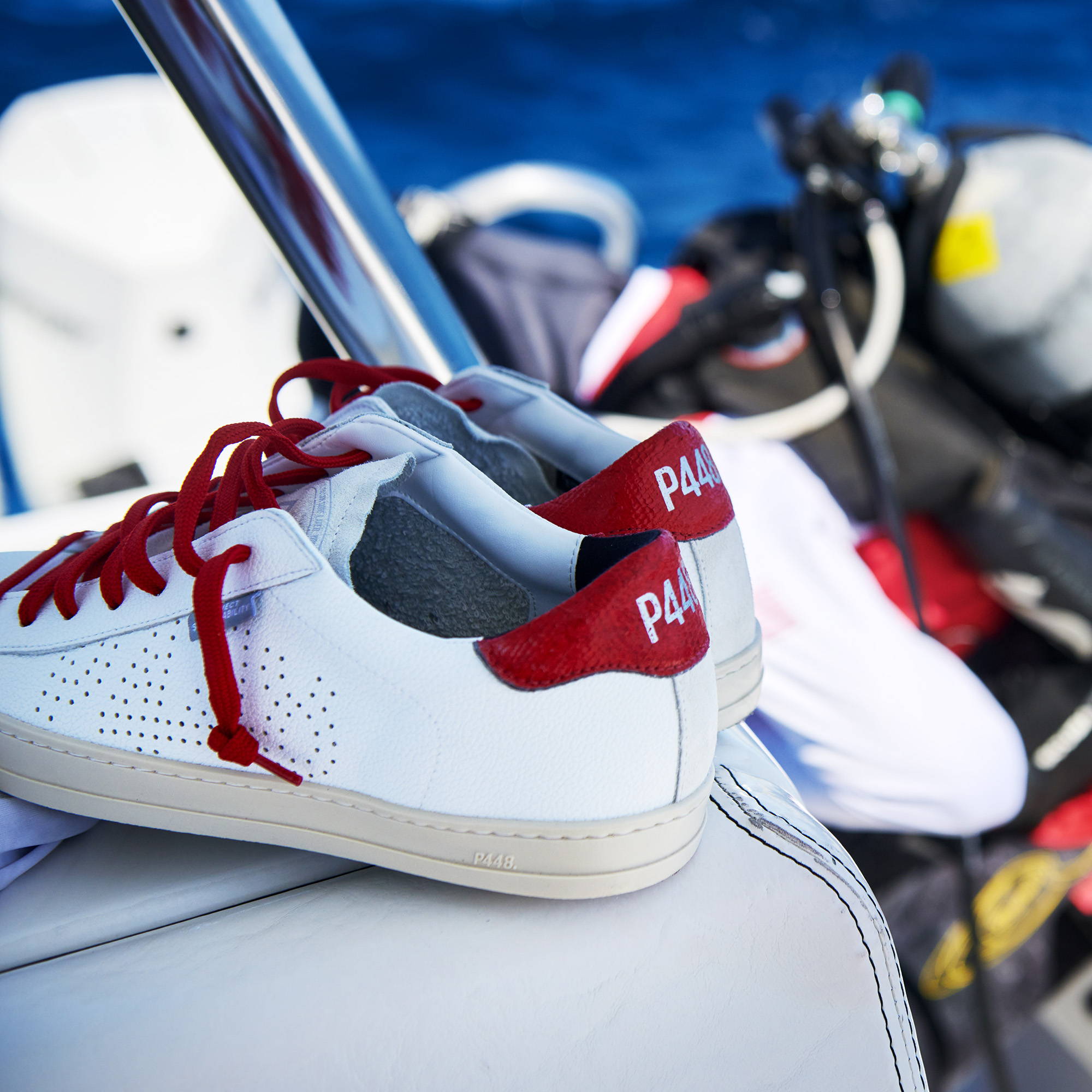 Lionfish have caused the extinction of native plants and animals in coral reefs, reducing critical ocean biodiversity, and destroying ocean habitats.
Each shoe is made with leather from one Lionfish, meaning each pair of shoes protects up to 70,000 native reef fish, helping to heal and maintain ocean biodiversity.
The lionfish collection is made on our classic John silhouette in a variety of colors.

More styles are coming this fall.
Sign up to get notified about the next drop.